On today's exclusive episode of POSTBURNOUT.COM Interviews…, we speak with Rebecca Walsh, Cat Turchi, Katie Kelly, and Loeka Ram of the Dublin alternative band The Amniotics. They discuss forming at BIMM, their latest single "HMPB," the Dublin music scene, politics, social critique in their music, self-releasing compared being on a label, how the band differs from their solo projects, future plans, and more.
The Amniotics' latest single, "HMPB," is available to stream from today. You can keep up to date with the band here.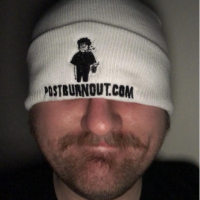 Aaron Kavanagh is the Founder and Editor-in-Chief of Post-Burnout. His writing can also be found in the Irish Daily Star, Buzz.ie, New Noise Magazine, XS Noize, DSCVRD and more.