Founded by the experimental musician Tatsuya Yoshida, who is probably best known as the drummer for Ruins, Kōenjihyakkei are a progressive rock band from Tokyo, Japan, that play in the tradition of the Magma-coined zeuhl. "Zeuhl," according to Magma's drummer Christian Vander, comes from the Kobaïan word for "celestial," and is a genre infused with jazz rhythms, combative harmonised vocals, otherworldly orchestral arrangements and a lack of expected form.

Before continuing further in this article, we must take time out to address our spelling of the band's name. We're referring to them as Kōenjihyakkei, but certain sources will say "Kōenji Hyakkei" or maybe something else. That is because the band's name in their native Japanese is 高円寺百景, which lacks standardisation when translated into English and, as such, variations exist. Post-Burnout did attempt to contact The King's English authors H.W. and F.G. Fowler for their input but, having both died several decades prior to the advent of email, we had about as much success getting a response from them as we typically do from people who are still alive.
The direct English translation of their name is "Hundred Sights of Kōenji," which we could have gone with considering Post-Burnout's apparent disregard for antiquated relics like "wordcounts," but that is the name of their debut self-titled album and, in English, Hundred Sights of Kōenji is only used to refer to that album, not the band itself. As such, we're going to diplomatically refer to the band by how their anglicised name appears in their press release, which is Kōenjihyakkei.
OK?
OK.
In 2001, the band released their third album, Nivraym. Originally released on Yoshida's Tokyo-based Magaibutsu label, the album would be stranded in the band's home country for several years, outside of exports. A terrible pity, because as noisy, jarring and alienating as the album could potentially be to uninitiated listeners, there was undoubtedly something for non-Japanese audiences to latch onto; as evident, perhaps, by the central influence of Kōenjihyakkei being a French band.

While we're not suggesting that Kōenjihyakkei would be sitting pretty atop of the 2001 music charts with the likes of Jennifer Lopez and Britney Spears, one could look at System of a Down (who had a Billboard 200 number one that year with their album Toxicity) as proof of the ability for radically different, left-field music to have gained popular attention at the time. Listen to Nivraym's third song, "Lussesoggi Zomn," and see if it wouldn't feel at home on a System album from the time.

Considering we live in a world where The Boredoms could play the main stage at Lollapalooza, there is definitely room for Kōenjihyakkei to be shopped around to Western audiences. What little attention Nivraym did get outside of Japan at the time was positive. In a 2002 Pitchfork review of the album, Dominique Leone wrote, "Nivarym is one of the better records I heard in 2001. It's fun, challenging, and you'll learn a lot. No, wait, that's school. Try this: it's fun, challenging, and will kick your ass all the way back to Wednesday. Yeah, that sounds right." Although he later conceded, in another review for AllMusic, that, "Taken on its own merits, Nivraym is an accomplished, fun record, though invariably one that suffers in comparison to the band's prior output."
One record label which saw Kōenjihyakkei's potential was the Chicago-based SKiN GRAFT Records, which specialises in the kind of acerbic and unorthodox music that the band were indulging in. The label's founder Mark Fischer describes to Post-Burnout how their relationship began: "SKiN GRAFT first started working with Yoshida Tatsuya's bass & drum duo Ruins in 1996," he says, "and, over the years, we've released many of their albums on SKiN GRAFT together. Around 2004, 2005, we had a lot going on: we were getting ready to put out Ruins' Vrresto album and also a split single with a comic book that paired Ruins up with the metal band High On Fire. In support of those, Tatsuya was going to be touring the USA solo on the Ruins 'Bassist Wanted Tour,' where every night he'd play with a different local bass player in each city. Anyway, Tatsuya sent over the masters for some of our upcoming releases, and also included a CD-R of what was to become Kōenjihyakkei's fourth album, Angherr Shisspa, with a little note asking if I might be interested in that too. From the moment I hit play, a smile was glued to my face. I think I just started to laugh…I couldn't wait to play it for my friends. 'You've got to hear this!' It was irresistible.
"After Angherr Shisspa, we made an arrangement to release the first two albums on CD outside of Japan, and then we circled back around to Nivraym, the third album. Tatsuya had released it on his own label, Magaibutsu, back in 2001 and he wanted to go back into it and tinker with it before we gave it a wide release. What came back was almost an entirely new album. He re-recorded his drum tracks and Sakamoto Kengo may have fiddled with his bass parts as well. New members were recruited and essentially the Kōenjihyakkei line-up that exists today made their debut by providing 'additional recording' on the 2009 version of Nivraym."
The 2009 SKiN GRAFT rerelease is the version that most people (especially those outside of Japan) have in all likelihood heard, as it is the version currently up on streaming platforms. Releasing today, Nivraym (Revisited) will be the album's second remaster. As a band, Kōenjihyakkei has had the constant member of Yoshida, among a fluid cast of members in support. This version will feature the members from the band's most recent album to date, 2018's Dhorimviskha¸ recreating Nivraym.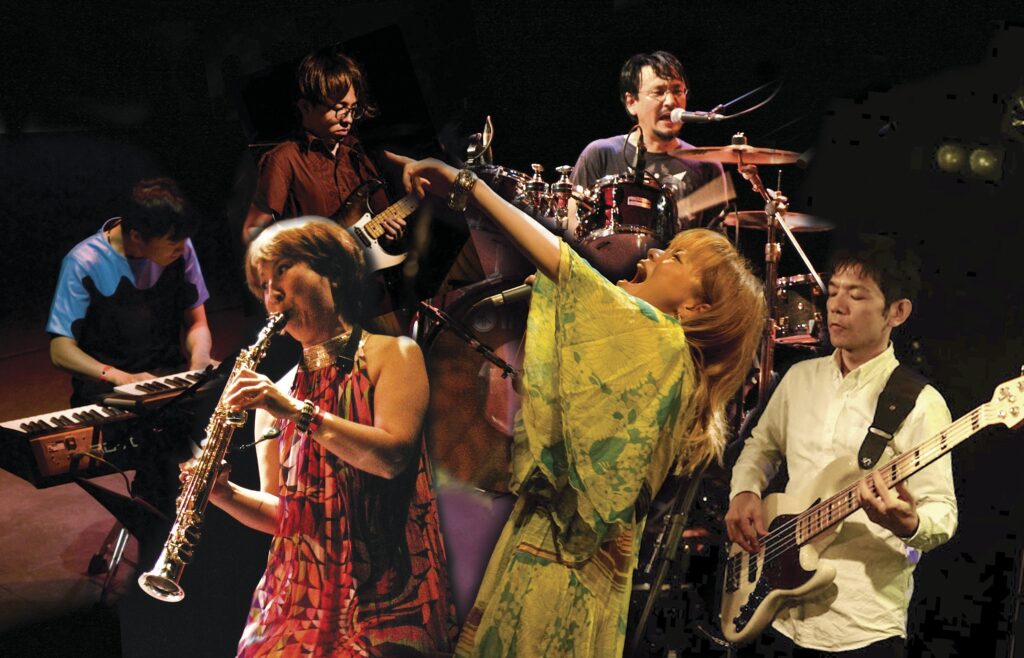 On how this version differs from its predecessors, Fischer says, "A lot of time has passed since the 2009 release. Tatsuya returned to it once again and gave it a fresh mix and remaster. He also changed the song order. And, since we had a vinyl release in mind this time, there was an opportunity to add a bit to 'Side 4,' so we've included new live recordings of three Nivraym tracks performed by the current six-piece, Tatsuya, Sakamoto Kengo, the three members who made their debut on the 2009's 'additional recording' and guitarist Kei Koganemaru, who joined just prior to their most recent album, Dhorimviskha."
While we at Post-Burnout typically shy away from reviewing, as we consider ourselves an outlet for elevation rather than critique, from our editorial perspective, we feel that this version of Nivraym may be the strongest version of the album released thus far.

On the impact of Nivraym, Fischer says, "I can only speak for myself, but somehow every time Tatsuya has gone back to the album, the result has made an even bigger impression on me. Given its history, I'd hesitate to say this is the 'last word' on the material, but this is absolutely the definitive version.
"I'll leave the analysis of why Nivraym has had such culture relevance and longevity for others to discuss. For me, when I hear it, it brings back that same smile – the one I had the first time I heard Angherr Shisspa – and an overwhelming compulsion to share it with everyone. 'You've got to hear this!'"
Kōenjihyakkei's Nivraym (Revisited) is available on SKiN GRAFT Records from today. You can purchase a copy here.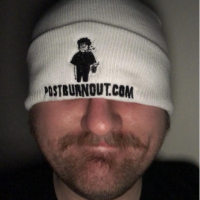 Aaron Kavanagh is the Founder and Editor-in-Chief of Post-Burnout. His writing can also be found in the Irish Daily Star, Buzz.ie, New Noise Magazine, XS Noize, DSCVRD and more.