This Saturday and Sunday, the Fall Right Into Place festival will return for its third consecutive year. Over the course of the two nights, the Irish indie label Strange Brew will welcome headliners Pillow Queens and The Murder Capital, respectively, to the Claregalway Castle in Co. Galway, along with the likes of THUMPER, Junior Brother, The Love Buzz, Daithí, Elaine Malone, and many more.

Once dubbed "A masterclass in smart Irish music curation" by The Irish Times, Fall Right Into Place offers attendees the opportunity to hear some of their favourite Irish acts while also introducing them to newer artists. Someone who will be performing over the weekend is the much-revered and well-publicised music producer and radio presenter Rory Hall, who delivers his idiosyncratic singer-songwriter electronica under the name Proper Micro NV.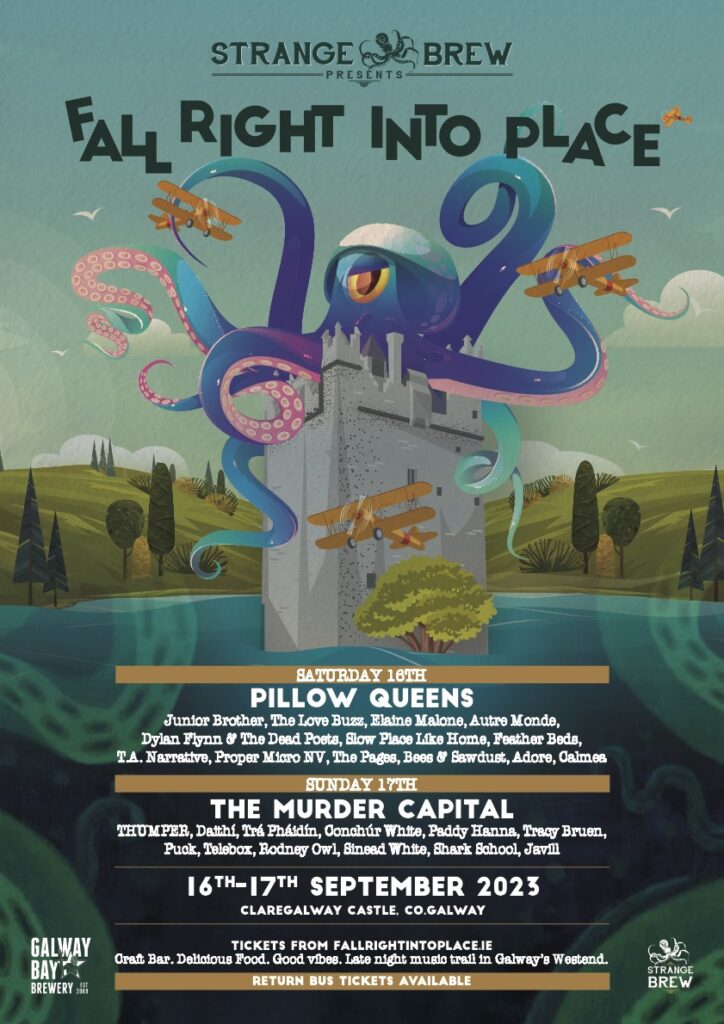 Even for someone as established as Rory, who has enjoyed rave reviews for his discography thus far and has amassed his own fanbase, festivals are still a significant factor in his career. "The people are feeling different," he tells Post-Burnout. "Obviously, in festival situations, quite often you're camping for three or four nights, depending on the type of festival, and people are feeling different, and completely engulfed in the music for not just a couple of hours, but for days. And it's a huge benefit to play them, obviously, because you've got a new audience to show your music to. There are people who could walk past you while you're playing a stage who haven't heard of you before and will suddenly hear from you. They're a huge benefit, they really are."
Rory has performed at some of the country's biggest festivals, including Electric Picnic, Body & Soul, and Castlepalooza, and international festivals like Latitude. Even for someone of his stature, he still sees the knock-on effect of performing at festivals. "We did Body & Soul and Electric Picnic," he says. "We did them a couple of times, but the most recent time was 2019, the last round of festivals before the lockdown, and Body & Soul in particular was very busy. We had a few thousand people at it in the Woodlands Stage, there, in the forest, and you just know straight away. You go online and you see a boost in followers and a boost in listens, and there's a massive knock-on effect for me personally, anyway. Again, just huge, huge exposure, and you feel it. You feel as if you've grown a little bit more after playing those sorts of things, which is nice. Which is really nice."
This year's Fall Right Into Place will mark Rory's second time back at the festival. Rory (who is signed with the promoter of the festival's record label, Strange Brew) explains how he feels it differs from others. "Well, I performed at it last year and really loved it. Really, really loved it," he says. "It's a lovely, lovely festival. The background of having the castle there, it was a really nice thing to have, and it's a very unique sort of place to play. You know, I've never played on the grounds of a castle before, I don't think! [Laughs] So, it was nice to do that, and I want to do it again. And, yeah, you look at the acts that are playing – like, Pillow Queens, and Junior Brother, and all sorts of great acts. The Murder Capital – you couldn't not play it, really. It's a great festival to be at and a great festival to perform at."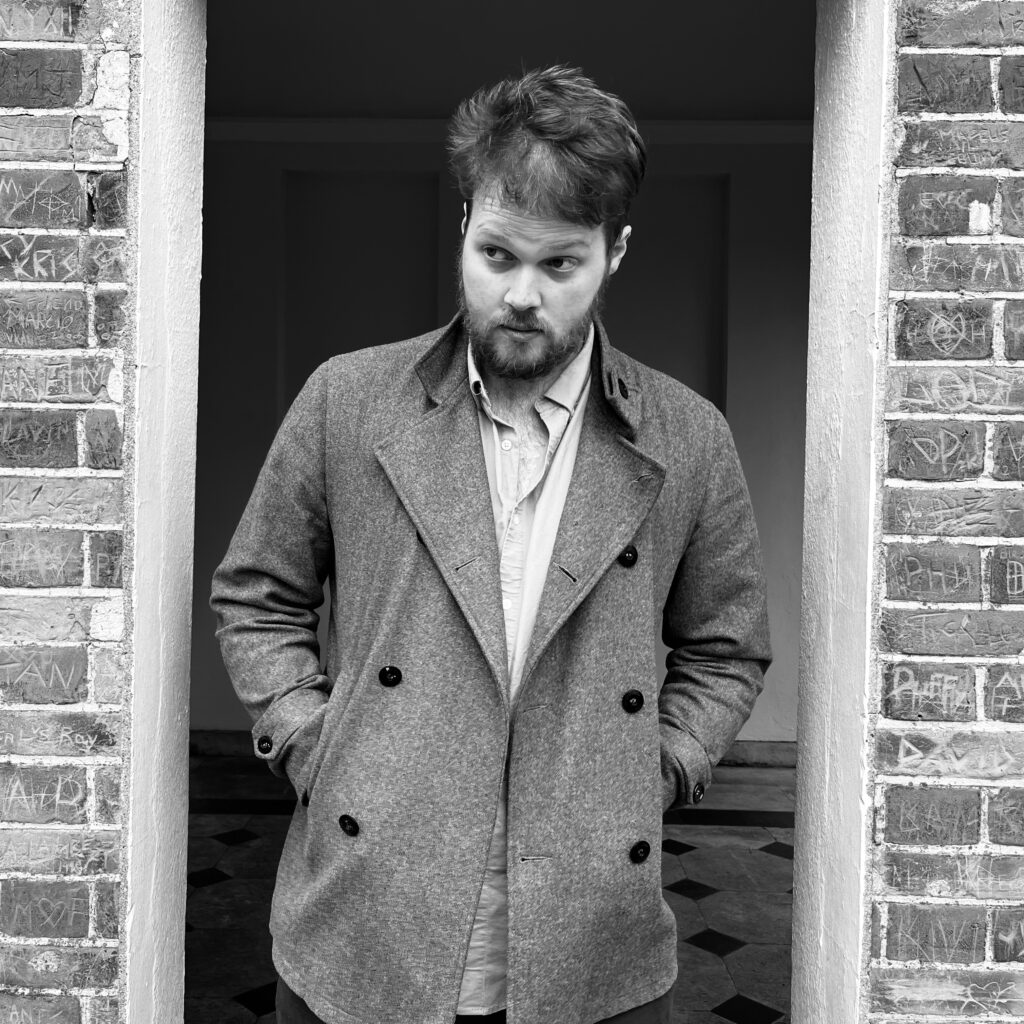 For fans of Proper Micro NV who come along this weekend, Rory hypes some surprise debuts. "I'm looking forward to getting out there and performing, myself, a lot of new music," he says. "I've got a new record, a new full record, probably coming next year. I've put out a single, and probably another single later this year. So, I'm looking forward to performing a lot of that stuff at the actual festival, itself. It's nice to [have] new music to perform. So, that will be my expectation, to go out there, enjoy my own performance, and then go out and enjoy others performing. It's a really energetic, nice festival.
"Lovely food, as well. I remember the food last year. The pizza there was unbelievable, which helps. [Laughs] And the staging and the lighting and everything is perfect, and it's such lovely grounds to be on, and it's well worth it. Well, well worth it. And I can't wait to perform, myself, and go out there and perform the new music. That's what I'm most excited for, I would say. And I can't wait. I'm bringing a band with me and bringing lots of different things for the stage. I think it will be definitely worth the money to go along for the night, for sure."
Fall Right Into Place takes place this Saturday and Sunday (the 16th and 17th) at the Claregalway Castle in Co. Galway. Tickets are €35 per day or €60 for both nights, and all ages are welcome but under-16s require adult supervision to enter. For more details and to buy tickets, check out fallrightintoplace.ie. You can keep up to date with Proper Micro NV, including links to all of his social media accounts and upcoming releases and live dates, on his website.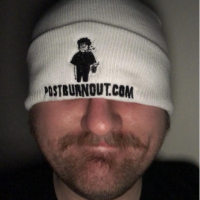 Aaron Kavanagh is the Founder and Editor-in-Chief of Post-Burnout. His writing can also be found in the Irish Daily Star, Buzz.ie, New Noise Magazine, XS Noize, DSCVRD and more.