FROM UPSTAIRS AT WHELAN'S, DUBLIN ON 01/03/2023
Eclectic Aussie musician Euan Hart has been making a name for himself in the Irish music scene for his folk-cum-indie-cum-country-cum-alternative-cum-experimental-cum-pop music. His self-titled EP is expected to drop on April 12th and, last Wednesday at the time of publishing, Euan had a launch gig for his new single, titled "Self-Pity," due out next week.
Post-Burnout was graciously invited to the launch, which was held at the intimate Upstairs at Whelan's, a perfect little spot for such a shindig, and one filled with eager ears and an amicable atmosphere. In addition to Euan, the audience also got to experience two distinctive and enthralling artists.
The first act of the night was the Louth singer-songwriter David San Clair. Having been on the scene for a while, San Clair is always reliable for a great show, and that night he brought his idiosyncratic bluegrass-meets-jazz to warm up the crowd. The standard instrumentation of acoustic and electric guitar, bass, and drums was contrasted by Louis Younge's use of saxophone and violin, which made the already swinging tunes seem otherworldly. The saxophone and the electric guitar seemed to be of a very similar tone, as at times they often seemed to be having their own little "Dueling Banjos" moments.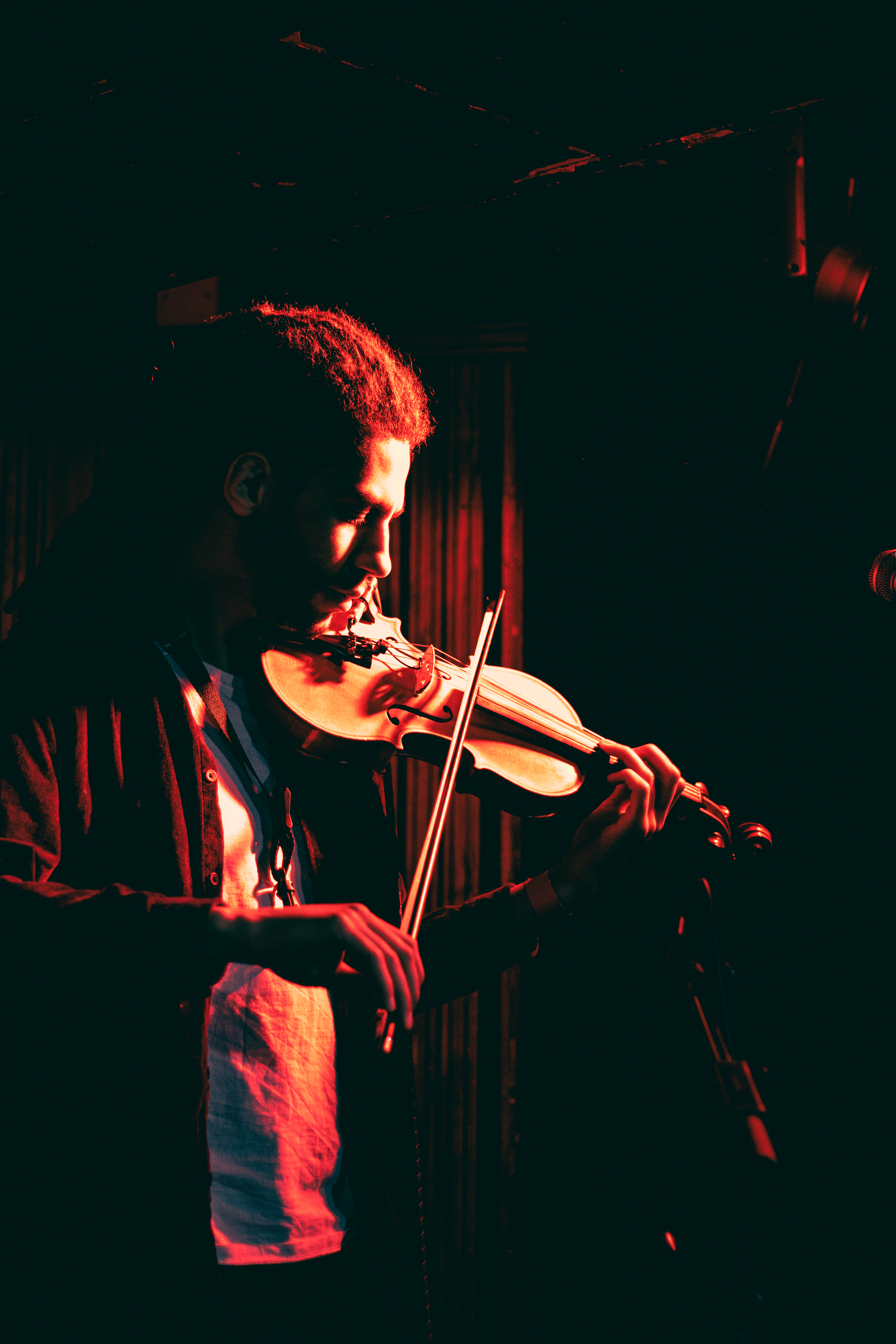 San Clair and his band were tight but, in much of the same way that public toilet cleaners are doing their job right if you don't notice or think about the job they've done, so too are bands doing their job correctly if you're not focusing on how synced they are. But there was a sudden chord change which simultaneously changed the tempo on the antepenultimate track which suddenly hit me and made me aware of just how unyielding they were together. This was a collection of musicians at the top of their game, delivering something uniquely special. Their music was both ethereal and oscillating.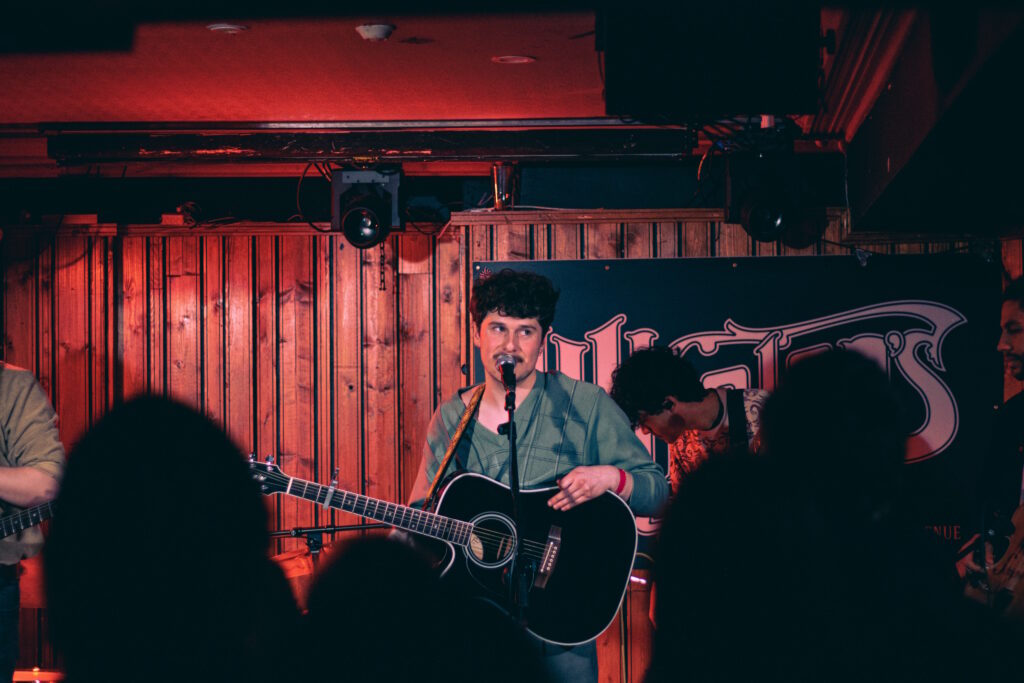 The next act was the Dublin-based BIMM-trained musician Anna Leah, who presented the crowd with a '90s alternative seasoned indie songbook. While there was poppy vibrancy found in some of her songs, most of her set was comprised of wiry, minimalistic instrumentation married with perturbing vocalisation but with a focus on euphonious harmonies. To call her music "angsty," however, would be a bit of a misnomer, as her music is actually very delicate, pensive, glassy and calculated, with strong indignation bubbling just beneath the surface which perpetually threatens to erupt like a geyser. Her musical expression is very similar to the kind of modes you would hear on Liz Phair's Exile in Guyville, Jade Bird's Different Kinds of Light or Emma Ruth Rundle's Engine of Hell, or on most Tori Amos or Juliana Hatfield albums.
Additionally, Anna Leah also possesses a folky approach in the theming and narration of her songs, which is best demonstrated on her new track, provisionally titled "Lost Kids," which was the definite highlight of her set, with Anna Leah even commenting "You seemed to like that one!" following the crowd's reaction to it. The foreboding nature of Anna Leah's music may give listeners the impression of a somewhat enigmatic figure with a stage presence that accompanies that, but, in the limelight, her joy of performing, presenting her music and the crowd's investment in her efforts are unambiguously evident and radiant.
Next up was the headliner. Euan made use of what minimal theatrics were afforded by the nominal set-up of the venue. He and his band came out in darkness, as over the PA, a low-vibrating distorted bass sound – which sounded akin to the THX logo being played through a battered-up VHS tape at max volume – went through a sparkling tunnel and seamlessly transitioned into a soft acoustic number, spearheaded by Euan in lone light, before the rest of the stage lit up, as the rest of the band came in to join him.
The band were decked out in a somewhat tongue-in-cheek attire of all-denim, ascots, and presumably snakeskin boots (I forgot to check). While the band were being somewhat facetious with their approach, they didn't appear ironic or above-it-all. The song played just before "Self-Pity" featured an Ennio Morricone-inspired instrumentation and atmosphere, complete with appropriate amounts of whistling and surf rock inspired Spaghetti Western guitar riffs. Yet, the song itself is played completely earnestly. Euan even sports a sticker on his guitar which read "This machine kills sadness," a riff on the legendary folk musician Woodie Guthrie's famous "This machine kills fascists" sticker. The band find a perfect balance of paying homage while still being self-aware enough as to not take it so seriously that they're beyond poking fun at themselves.
Then the reason we were all there: "Self-Pity". Before playing the song, Euan explains, "The next song is called 'Self-Pity.' It's two songs. I used to play it and not tell people that and they went, "Holy fuck! This is a long fucking song!' You still might think that, and I apologise." The song begins with a bombastic, brass-crashing intro which bounces back and forth from D major and B major, before settling into a relatively stripped-back acoustic-focused song, I believe in the key of C minor (I don't know music theory, I just know how to hit my bass like a caveman until it sounds good).
The song makes for an epic and morose ballad, which uses the primary image of TV static to describe lethargy as a result of a remorseful state of mind and how this makes the central figure, well, feel self-pitied. The song, when performed live, ran somewhere between five-to-six minutes long and seemed to be, as mentioned, split into two sections which were bookmarked by the waving bashes which commenced the song initially until fading out. The song serves as a strong evolution in Euan's established music without verging too off the beaten path. The attendees at Whelan's Upstairs that night were very receptive to it and soon you'll get to see why for yourself.
Euan Hart's new single "Self-Pity" will be released on March 14th. You can pre-save the single and find links to all of Euan's social media here.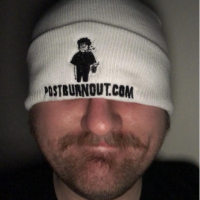 Aaron Kavanagh is the Founder and Editor-in-Chief of Post-Burnout. His writing can also be found in the Irish Daily Star, Buzz.ie, New Noise Magazine, XS Noize, DSCVRD and more.