The Galway-based indie band The Rosecaps have had quite an expenditure. Coming from humble beginnings as a school band inspired by acts like Arctic Monkeys, Oasis, The Beatles, and The Killers, they cut their teeth playing covers in local pubs, stuck together through the pandemic, and today are able to headline nationwide, release original music to eager fans, and get slots on some of Ireland's most popular festivals, such as Indiependence and Sea Sessions.
"We didn't start the band until quite late in secondary school," vocalist Daniel O'Malley tells about their formation¸ when the band called into Post-Burnout, the day after they performed at RiverFest. "So, we were actually friends before anything else, and we were in the same music class in secondary school. And that's when we started playing music together for the first time, because what we had to do was, we had to create these…every month, we had to perform in music class, like, just to get us ready for our practical [exam], and instead of the three of us doing it individually, we said, 'Ah, will we just do one piece together and just kind of make it easier that way?'
"So, then we started we started playing covers together, and adding harmonies and stuff like that. But that was the first time we actually started playing music together. And then we thought, 'OK, this sounds pretty good; we could probably take this to a pub or something like that,' you know? And that's kind of what we did; we started playing in pubs, then – like, cover gigs – just around the town, to make a bit of money."
The initial pub gigs were somewhat challenging, as the members were around 16 and 17 at the time. Once the members were all over eighteen and in college, they began writing their own music, but a new hurdle presented itself. "COVID hit [when] we were in college, the first year of college, and it was kind of halfway through the first year of college was when we released our first project; it was an EP with a single, as well," says Daniel. "So, that was the first thing we did, original-music-wise."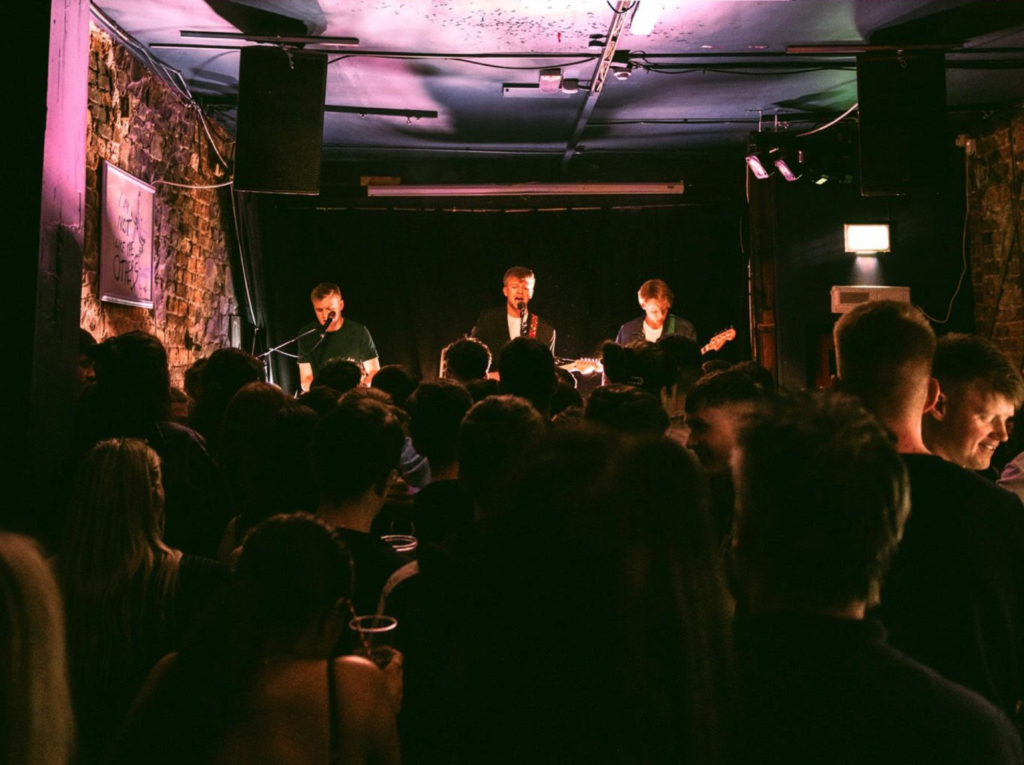 Rather than let the pandemic kill their momentum, the band ginned up their social media presence during that time, while also making sure to hone their songwriting skills. "I remember we were still trying to navigate COVID by doing, like…we would record covers and put them up on our Instagram and stuff, and that kind of grew our social media, a bit," explains Daniel.  "We were all in our rooms when we recorded the tracks, like, and Shane [Fahy, their keyboardist] put them together with the videos, you know that kind of craic, like?
"Just virtually gigging together at the same time, and those went down quite well, as well. So, we were just trying to grow our social media, I think, through COVID, was the main thing, without the gigs." He adds, "I suppose, we did lay the groundwork, back during COVID, just keeping up with the social media, that all helped. I suppose you wouldn't think of it, but, yeah, we definitely wouldn't be doing as well right now if we hadn't recorded all those covers back then, and kept the social media going during COVID."
"We wrote a song, actually, over the phone, during COVID, as well," adds drummer Emmet Feerick. Daniel continues, "We kept writing. Actually, that was one thing we did; we set ourselves these challenges to write songs, over COVID, using different words and just, you know, different themes and stuff like that. So, we kept ourselves writing songs, even when we couldn't write them together, we were doing our own stuff, individually. And when we came back from COVID, we finally got to play them together again."
When writing their own music, they stumbled upon their own sound, which marries a sunny and vibrant musicality with an underlying lyrical melancholy. On their sound, Shane says, "It's not something we thought too much about, I don't think. We kind of just realised the last day, we don't have any happy songs…" "Lyrically, like!" chimes Daniel. "Yeah, lyrically," continues Shane, "it wasn't by design, anyways. We all kind of just…the songs we write are all quite melancholic; like, there's nothing too happy about them. But, yeah, it wasn't really…we didn't really decide, 'Oh, hey, we'll write songs about this,' whatever. It's just kind of what we naturally wrote about, sure."
"It's so interesting," adds Daniel, "'cause I think, in our music, it's a bit of a pessimistic worldview or whatever, but, naturally, the riffs and, like, the actual music of it was all kind of earwormy, and catchy, and you know. It's just funny, like, even our first single, '1800 Hours,' like – which is by far and away our most popular song – it's quite upbeat, it's got a catchy synth line to it and everything, but, Jesus, it's not a very happy song at all, like! It's about a lad ruining his life, really.
"It's so funny that you picked up on that because we only kind of picked up on it recently,  like Shane said, when we were, like, we were planning for a headline gig, and we said, 'Right, we'll do a ha…we'll do a kind of a love song, now, in the middle, get people dancing and whatever, and we're like, 'We don't have a single song that is positive like that, in anyway!' And it just happened naturally, and it's so interesting to look back on it now." "It probably says a lot about us…!" quips Emmet.
Last year, the members took time off from college and moved in together to focus on the band. "So, we took the year off of college last year and we moved in together briefly, and, like, every morning we would wake up and we would put an hour or two aside just to fucking answer emails, [and], like, try and text other bands for support slots, like that kind of administrative stuff. Oh, my God, we must have sent…I couldn't tell you how many emails we've sent. Like, between every song we released, we put out our own press release, like that kind of thing."
But this hard work has evidently paid off. Beyond the festival slots the band has enjoyed, as mentioned at the beginning of this article, they have released five new singles, at the time of publication, between 2022 to 2023, alone. "I feel like we did an awful lot of hard work, there now, in the last year, even, just because we took a year out of college," says Emmet. "So, just in the last year, we've really put the heads down, and that has been paying off because we've gotten the festival slots and stuff like that. "So, we have seen that. The work we've put in is definitely paying off."
Shane adds, "Yeah, I'd say one thing we definitely did was write a lot. Between September and December, we built up a good catalogue of songs, and we're kind of focused on it a little bit less now, [we're] kind of just trying to gig more. We do have writing sessions but it's probably not as hectic as it was from September to December, I'd say."

You can keep up with The Rosecaps on Instagram, Facebook, TikTok, Spotify and Twitter. For a more extensive interview with The Rosecaps – where we go into further depth on the topics discussed in this article, in addition to performing live versus recording in the studio, their plans for an EP or album, doing PR, first gig stories, and more – tune in to today's episode of POSTBURNOUT Interviews…, premiering today at 17:00 (Irish time) on YouTube, and available elsewhere afterwards.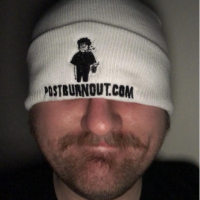 Aaron Kavanagh is the Founder and Editor-in-Chief of Post-Burnout. His writing can also be found in the Irish Daily Star, Buzz.ie, New Noise Magazine, XS Noize, DSCVRD and more.