Initially sparked by a shared love of punk, hardcore and trad, the socially conscious post-punk trio Touch Excellent formed at the beginning of 2022, as lockdowns were winding down. The band's bassist and vocalist, Lenny Hennessy, knew drummer Amber Excellent from college and they both knew guitarist Ló B. through mutual friends. "We started as a jam band, just during lockdown," says Lenny.
"It was something to do with a very small amount of people, and there was a gang of us and we were just playing other people's songs, and then, just kind of because I knew I had access to a bunch of musicians, I started writing music, and I really had a song in my heart, because I wrote six songs in about two months. "I think everyone has given writing a song a go since then, and, yeah, we were just like, 'This is super fun.'" "The first rule of the band is that we're all having fun," says Ló. "Presumably we're all still having fun because we're all still here!"
"So, I would say we started jamming last year," says Lenny. "We did a very teeny little gig in [the Camden Street bar] Anseo towards the end of last year, but I would really say we sat down and said, 'We are Touch Excellent, and we are being a band,' at the start of 2023. Us putting out 'Houses' was us declaring that."
Released last February, "Houses" was the band's debut single, which tackled the issue of the housing crisis in Ireland and the mixed priorities of local authorities when allocating spaces where they govern. "A few, again, smaller artists have released songs about the housing crisis since then as well," says Lenny, "but were just sort of like this is crazy that that was the main not even political issue, topic of issue for real if you're under maybe forty in Ireland. I feel like I've never had a conversation where it doesn't affect someone in some way. There was a lot of visual art and stuff being made, obviously, but there wasn't a lot of music being made about it, so we were feeling very motivated to write a song about that."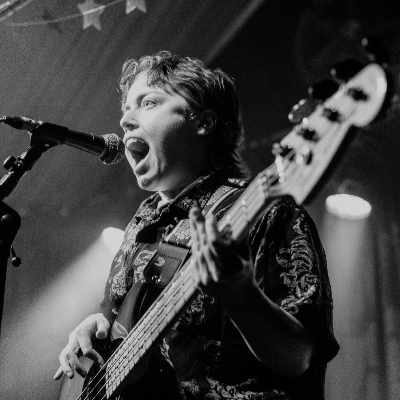 The other notable factor of the song was its lo-fi production, which sounded akin to the kind of demos and self-releases independent bands were often made to release in the 1980s and '90s. "The reason that it sounds so lo-fi and authentic is that it was literally our friend Tate recording on a pretty nice camera," says Lenny. "There's a YouTube video that goes with it; the camera looks great. And it's literally just him recording us playing the song. So, if you hear sometimes there's a nice pan on the drums, that is because the camera was pointing towards Amber!" Recorded all in one go, Lenny found the experience harder than the more quote-unquote "professional" recording of their later singles, laughing, "I definitely think it was more stressful [and] harder for everyone to play the song perfectly in one go!"
From the get-go, "Houses" showcased the band's willingness to tackle the issues of today as they saw them. Beyond the sonic influences of their work, Amber believes it was a certain type of tone and character set by punk and punk-influenced music which the band aimed to model themselves after. Noting Chumbawamba and They Might Be Giants as examples, she says, "We were thinking about people who could talk about politics and could talk about serious issues but who could do it through humour and could do it with a smile on their face. I think those are the kind of things that drove us together; it was less the sound and more the vibe, I suppose."
Since then, the band released two follow-up singles, "Record" in May and "Couch Song" in August. For their first year of releasing music and establishing themselves, Lenny says, "We said we'd do one every season, you know? We're not keeping up this rate of output forever! There's going to be an EP, eventually!" Tomorrow will mark the band's winter release, with their fourth single, "Overtone."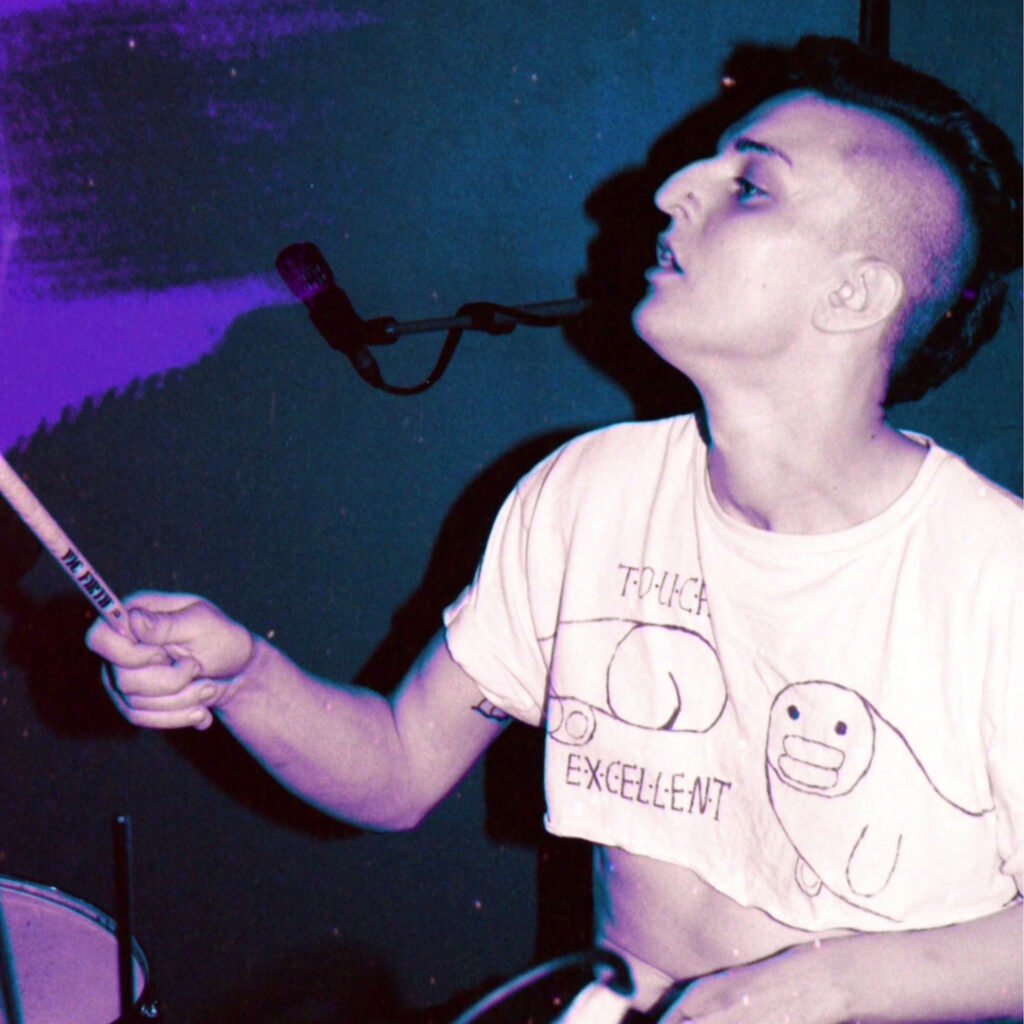 Thematically, "Overtone" deals with the unnecessarily cruel prodding and invasiveness that trans people in Ireland face whilst attempting to access gender-affirming care through an antiquated HSE. "It's worth mentioning the amount of trans people who are self-medicating, using grey markets," says Amber. "About the support of the community itself, and the self-reliance of the community…For me, the experience of hearing the song for the first time was walking into this rehearsal, this jam session, where our friend Briley was playing with Lenny and Ló, and they put together this really powerful chorus around this 'Will you wait?' concept.
"And, at that point…it took me five years from the first time I saw a GP and said, 'I want hormones,' to actually sitting down with the NGS [National Gender Service; a group of specialists who aid with those seeking gender-affirming care in Ireland]. I went through those screening processes. I went through all this stuff, and so much of my life for a long time has been grounded in the fight for our own rights and the fight for a better system. I think the really important thing to state is that we lost; things are not getting better, they're getting worse. And I kind of feel angry about that every day, and I can only get angrier about it. And the powerless that we feel is the thing that we wanted to communicate with this song. Like, this isn't necessarily a song about grasping political change, this isn't an instruction manual to assist people in any way; this is we really wanted to translate what it feels like to be stuck in this system into music."
Purposefully lacking the pop hooks of their previous singles due to the subject matter, musically, "Overtone" takes on a much more relentless and haunting atmosphere than what has come before it. "We're almost veering a little bit more towards the gothic, in terms of what we wanted to sound like there, especially with that big, crazy, coral outro that we put together and stuff," says Lenny of the instrumentation. Some of the track's foreboding musicality was born through experimentation with their gear.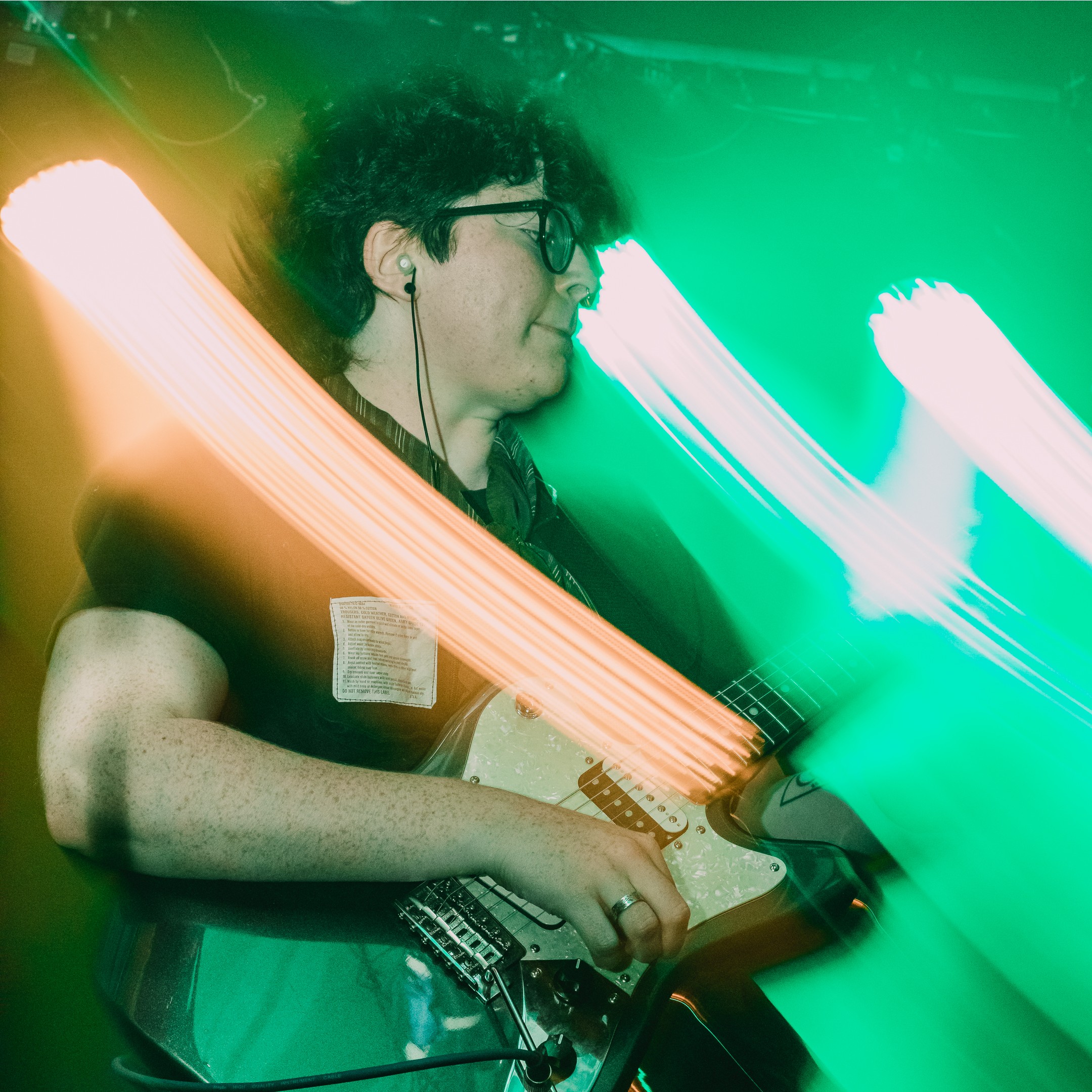 "I think there's something classically punk about the way we're doing this," says Amber. "It is, on one level, born out of necessity; on the other, born out of what we can financially achieve. We're all dudes in our mid-20s; our sound is defined by what we can pick up in second-hand shops, a lot of the time. I think it does give off this interesting, dynamic sound, that we are scrapping bits and pieces together. I think it gives us something different; it gives us a little spice." Ló adds, "Part of the reason there's so much feedback on 'Overtone,' is because I was using a pedal that I actually borrowed from the guys at [the recording studio] Beardfire, and I never used it before, and I was like, 'Oh, my God! It creates feedback! And I've been looking for a cheap way to create this insane feedback, like, forever, and I'm stealing this pedal for this track,' and now it's in every single transitionary – no pun intended – piece of 'Overtone.'"

After establishing themselves with the tracks they were able to record in bulk at the beginning of the year at Beardfire Studios, and using the aforementioned seasonal approach to releasing their tracks over the course of the year, Touch Excellent are currently recording new music at Temple Lane Studios, as part of the TiLT Development Deal.
Tomorrow, they will utilise their single release for "Overtone" as a benefit gig, where they will perform as part of a fundraiser at The Grand Social for Trans Harm Reduction; a foundation which aims to reduce harm for trans people living in Ireland and Scotland. Put together by Amber, she says, "We're so excited. It's going to be really good…We have Big Tears, who are this incredible all-trans punk band. [Editor's Note: Since this interview was conducted, Big Tears have had to drop out of the gig and have been replaced by Fly Parts.] They're a very different vibe to us; they're much more like X-Ray Spex, where we're like riot grrrl, if that is the distinction that makes sense. They're, like, five years more old-school, in a way that is gorgeous. They have a song about a leather jacket boyfriend that I had to invite them to the gig, just so I could hear the song again. And we played with them in Trans Punk a month ago or, like, a few months ago, and it was some of the most fun we ever had. We're so excited to get back with them.
"We have Spit, who are classic to the Dublin hardcore scene. Everyone sees them online, with their bass player going at it with a violin bow on the bass, so we're expecting to get some harsh noise in there. And then we also have racecarbed, who recently produced Filmore!'s album, if you've listened to that; that is, I think for all three of us, one of our albums of the year. And they're this incredible hyperpop artist, in their own right. They're putting out their own…EP. They're absolutely phenomenal. I don't know anyone else in Ireland making electronic music as weird and interesting as them.
"And then there's us! There's us, as well. And all the money is going to Trans Harm Reduction, which is this amazing Irish group that do a lot of testing on hormones, to make sure that they're safe and they contain what they say they contain, basically. And to make sure that Irish trans people have safe, timely access to healthcare. We're excited to do a song about a thing that can hopefully do some good at the same time, for the cause."
Touch Excellent's new single "Overtone" is released tomorrow. You can presave a copy, keep up to date with the band, and follow their social media accounts here. You can purchase tickets to tomorrow night's single launch and fundraiser at The Grand Social here. Check out our full interview here today at 14:00: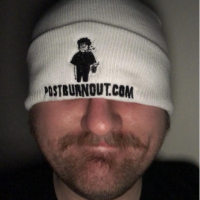 Aaron Kavanagh is the Founder and Editor-in-Chief of Post-Burnout. His writing can also be found in the Irish Daily Star, Buzz.ie, New Noise Magazine, XS Noize, DSCVRD and more.